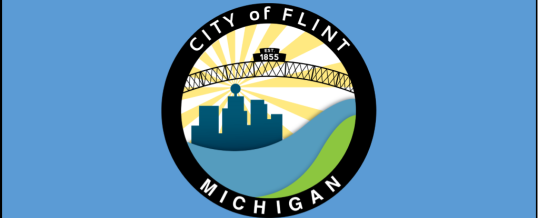 Flint's Chief Public Health Advisor Asked to Leave Data Presentation on Legionella
FLINT, Mich. — Mayor Karen Weaver said Friday that she was shocked and disappointed to learn Flint's Chief Public Health Advisor, Dr. Pamela Pugh, was told to leave a meeting with state and county public health representatives where researchers from Wayne State University were to present preliminary results on an analysis of Legionella in Flint.
"We absolutely should be at the table when information about Flint is shared," said Mayor Weaver. "We are often the last ones to find out about information pertaining to our city and our residents. We shouldn't learn about information after everyone at the state and county level has had a chance to review, critique and reject it. We should be at the table from the very beginning, and the fact that we were at the table this time and told to leave is unbelievable."
Dr. Pugh said she was also shocked when asked to leave a Flint Area Community Health Environment Partnership (FACHEP) meeting this morning where aggregated and deidentified information was to be discussed.
"The meeting began with state health officials declaring who shouldn't be in the room to hear the results that were to be shared," said Dr. Pugh. "I was singled out and basically told, by Eden Wells and other Department of Health and Human Services representatives, that since I wasn't a public health authority under Michigan's public health code that I should leave the room. I responded by stating that my job is to protect the health and well-being of Flint residents, therefore I have every right to hear firsthand the information that was to be presented. When I refused to leave, the meeting was abruptly ended."
City leaders find the incident troubling and plan to send state officials a letter to express their concern and make it clear that they expect City of Flint officials to be welcome at the table when data is shared related to the citizens and the City of Flint. This may include being listed in all Institutional Review Board (IRB) applications for city related research.
"This is why we felt it was important to get funding for the Chief Public Health Advisor position," Weaver said. "There are so many studies being done about us and so much information out there, we need to be a gatekeeper and we need to be at the table from the very start."
"Wayne State University and FACHEP have been good partners to the Flint Community," added Dr. Pugh. "I understand that Wayne State officials were just following orders from the state, but this has got to stop. We need to work together to help move Flint forward. No one is more concerned about the health and safety of the people of Flint than Flint city officials, and our input should be valued not shunned."