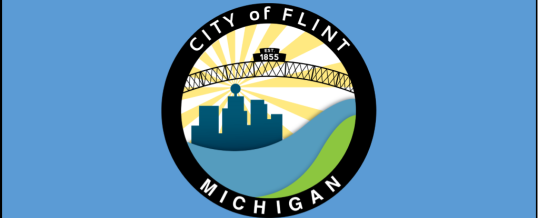 November 4, 2016 (FLINT, Mich) — City of Flint officials are pleased some progress has been made in the ongoing effort to collect payment on commercial utility accounts with balances that are past due.  While there are more than 100 commercial accounts with outstanding balances, there are about a dozen with extremely high past due balances that as of last week amounted to nearly a million dollars. As of this afternoon November 4, 2016, a few of these account holders have made a much needed payment on their account.
The owners of Lapeer Gardens Apartments have submitted a payment of $29,561.97. During this effort to hold property owners accountable, City officials learned that while Miami Nadlan LLC remained the customer of record for a group of properties in Flint, including Sunset Village Apartments, the properties were actually sold in January 2016 to Flint 770 Investment LLC. Representatives of Flint 770 Investment LLC have come forward and agreed to transfer the utility account for Sunset Village Apartments into their name and have submitted a payment of $29,068.45.
"We're glad that these account holders have stepped up and done the right thing," said David Sabuda Flint's Interim Chief Financial Officer. "We are working to maximize the benefits to all our customers and those not paying their water/sewer bills are jeopardizing the services we provide."
While some commercial utility accounts still have a balance in the tens of thousands of dollars, right now city leaders are just asking them to pay their monthly payment plus 10% of the past due balance. Those that do, will continue to receive the 20% water relief credit on their next water bill and will be removed from the preliminary shut-off list.
The City of Flint is working to achieve a 70% collection rate to fund critical infrastructure needs and maintain the water relief credits that are appropriated through December 31, 2016.  City officials have made a request to the State Treasury Department asking that the water relief credits be extended until the water in Flint is declared safe to drink without a filter, but right now the unexpended appropriation for the water relief credits is set to end on December 31.
City leaders stress water shut-offs at any apartment buildings would be a last resort. The Administration is looking at every option to prevent shut-offs, including taking landlords to court.
Flint utility customers that still need to pay on their outstanding balance should come to City Hall to discuss payment options with a representative in the Customer Service Center. Customers with questions can also call the Customer Service Center at (810) 766-7015.