State of Emergency Declared in the City of Flint
To help with the Flint Water Emergency, see How Can I Help?
On Monday, December 14, 2015, newly elected Mayor Karen Weaver declared a State of Emergency in response to the man-made disaster caused by the City's water source being switched to the Flint River in 2014. The switch was made, without the proper corrosion control measures in place, which resulted in lead from the lead water service lines leeching into the drinking water. This prompted both the City and the County Health Department to issue a health advisory earlier in 2015. It is important that residents get their water tested as regularly as possible and not consume City water without using a filter.
Genesee County supported the call to action by declaring an emergency on January 4th, 2016. The State of Michigan followed suit with a declaration on January 5th. On January 12th, the governor activated the National Guard to assist with water and filter distribution to Flint Water Customers.
The City of Flint switched back receiving water from the Great Lakes Water Authority as its primary water source on October 16, 2015. However, some homes/sites continue to have elevated lead levels. Residents are advised to continue using water filters and bottled water while Mayor Weaver's FAST Start pipe replacement project is underway. It is important to use an NSF certified water filter that specifically removes lead. Boiling water is not advised, as it will not remove lead from the water.
In November 2016, Weaver signed a new Emergency Declaration to extend the State of Emergency in Flint due to the ongoing effects of the Flint water crisis.
"Unfortunately, the fact of the matter is we still can't drink our water without a filter," said Mayor Weaver. "That is why I have signed a declaration to renew the state of emergency in the City of Flint until the lingering issues have been resolved and the water is deemed safe to drink."
Weaver said extending the State of Emergency in Flint will let the public know the citizens and the City of Flint are not out of the woods and still need help.
Water filters, bottled water and at-home water test kits are being provided to Flint residents free of charge at Water Resource Centers located around the city. Filters and at-home water test kits are also available at Flint City Hall. For questions about filters, or other issues/concerns related to the water crisis call 211. For general information call City Hall at 810-766-7165.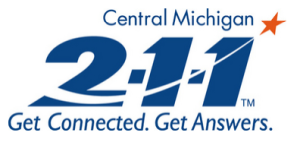 Additional information can be found at:
http://michigan.gov/flintwater
---
Where to get bottled water:
*Effective April 11, 2018, Flint residents can go to any of the following Help Centers to obtain bottled water and other related supplies. The Help Centers are open on the following days from 10:00 a.m. – 2:00 p.m.:

Monday:
Bethel United Methodist Church 1
1309 N. Ballenger Hwy, Flint, MI  40504
Tuesday:
Asbury United Methodist Church
1653 Davison Rd. Flint, MI  48506
Thursday:
Greater Holy Temple Church of God in Christ
6702 N. Dort Hwy, Flint, MI 48505
Residents in need of a water filter or filter cartridge should Call for CORE at 810-238-6700
The Community Outreach Education (CORE) program was established to help ensure that Flint residents know how to properly install, use and maintain water filters so the filters can do what they are designed to do. CORE teams are comprised of Flint residents who have helped others overcome many of the same challenges others are facing. This video link describes the mission of CORE: https://www.cityofflint.com/2017/03/22/video-released-to-inform-flint-residents-about-core-program-and-workers/
The CORE Program will continue through 2018.
Recycling:
Flint officials urge residents to participate in the City's curbside recycling program to dispose of used water bottles. Flint residents can simply contact Keep Genesee County Beautiful at (810) 767-9696, or Republic Services at (800) 438-0966, to request a free recycle bin. Once residents receive a recycle bin, plastic water bottles and other accepted recyclable materials should be placed inside. The contents of the recycle bins will be collected from the curb, along with garbage, on residents' regular waste pick-up days. If the recycle bin becomes full before the pick-up day, additional bins, containers, or boxes labeled "Recycling" may be used.
If a resident is not eligible to participate in the curbside recycling program, empty water bottles may be taken to an alternative drop-off site located at the Flint Municipal Complex Parking Lot off of 7th Avenue just east of Saginaw Street.
For more information about recycling plastic water bottles, or for details on the City of Flint's curbside program, please contact any of the following agencies at the phone numbers provided:
City of Flint: (810) 410-1134
Genesee County Recycling Hotline: (810) 762-7744
Keep Genesee County Beautiful: (810) 767-9696
Republic Services: (800) 438-0966

Test your water!
At-home water testing kits can be dropped off at any Community Water Resource Site or Flint City Hall.
---