State of Emergency Declared in the City of Flint
To help with the Flint Water Emergency, see How Can I Help?
On Monday, December 14, 2015, Mayor Karen Weaver declared a State of Emergency in response to a man-made disaster caused by the City switching to the Flint River as a water source in 2014. This switch has resulted in elevated lead levels in drinking water which prompted both the City and the County Health department to issue a health advisory earlier this year. It is important that residents get their water tested as regularly as possible and not consume City water without using a filter.
Genesee County supported the call to action by declaring an emergency on January 4th, 2016. The State of Michigan followed suit with a declaration on January 5th. On January 12th, the Governor activated the National Guard to assist with water and filter distribution to Flint Water Customers.
The City of Flint switched back to the Detroit water system on October 16, 2015, however lead levels remain well above the federal action level of 15 parts per billion in many homes. Residents are advised to continue using water filters and bottled water while long term solutions are being developed. It is important to use an NSF certified water filter that specifically removes lead. Boiling water is not advised, as it will not remove lead from the water.
In November 2016, Weaver signed a new Emergency Declaration to extend the State of Emergency in Flint due to the ongoing effects of the Flint water crisis.
"Unfortunately, the fact of the matter is we still can't drink our water without a filter," said Mayor Weaver. "That is why I have signed a declaration to renew the state of emergency in the City of Flint until the lingering issues have been resolved and the water is deemed safe to drink."
Weaver said extending the State of Emergency in Flint will let the public know the citizens and the City of Flint are not out of the woods and still need help.
Water filters, bottled water and at-home water test kits are being provided to Flint residents free of charge at Water Resource Centers located around the city. For questions about filters, or other issues/concerns related to the water crisis call 211. For general information call City Hall at 810-766-7165.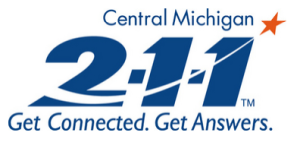 Additional information can be found at:
http://michigan.gov/flintwater
---
Where to get bottled water:
To obtain bottled water, or to recycle water bottles and used water filter cartridges, residents of Flint can visit any of the following locations:
*As of September 11, 2017, Flint residents can go to any of the following locations to obtain water supplies:

Mt. Carmel Baptist Church, 1610 W. Pierson Rd.        (Ward 1)
Franklin Avenue Lot,  2804 N. Franklin Ave.                (Ward 4)
West Court Street Church of God 2920 W. Court St.  (Ward 6)
Genesee County Land Bank, Eastown Bowl Bowling Alley, 3001 S. Dort Highway (Ward 9)

Hours of operation for these community distribution sites:
Monday-Saturday:  Noon – 6 p.m.

** Flint residents who are homebound and unable to get to a water distribution site may call the Access and Functional Needs (AFN) Hotline to request delivery at: 810-410-1138
If you need a water filter, or filter cartridge, Call for CORE at 810-238-6700
The Community Outreach Education (CORE) program was established to help ensure that Flint residents know how to properly install, use and maintain water filters so the filters can do what they are designed to do. CORE teams are comprised of Flint residents who have helped others overcome many of the same challenges others are facing. This video link describes the CORE: https://www.cityofflint.com/2017/03/22/video-released-to-inform-flint-residents-about-core-program-and-workers/
The CORE Program will continue through 2018.
Recycling: Every Community Water Resource Site also accepts water supply recycling. Residents can drop off empty water bottles and used filter cartridges at all nine locations.
Note: At-home water testing kits can be dropped off at any Community Water Resource Site or Flint City Hall.
---