State of Emergency Declared in the City of Flint
To help with the Flint Water Emergency, see How Can I Help?
On Monday, December 14, 2015, Mayor Karen Weaver declared a State of Emergency in response to a man-made disaster caused by the City switching to the Flint River as a water source in 2014. This switch has resulted in elevated lead levels in drinking water which prompted both the City and the County Health department to issue a health advisory earlier this year. It is important that residents get their water tested as regularly as possible and not consume City water without using a filter.
Genesee County supported the call to action by declaring an emergency on January 4th, 2016. The State of Michigan followed suit with a declaration on January 5th. On January 12th, the Governor activated the National Guard to assist with water and filter distribution to Flint Water Customers.
The City of Flint switched back to the Detroit water system on October 16, 2015, however lead levels remain well above the federal action level of 15 parts per billion in many homes. Residents are advised to continue using water filters and bottled water while long term solutions are being developed. It is important to use an NSF certified water filter that specifically removes lead. Boiling water is not advised, as it will not remove lead from the water.
Water filters, bottled water and at-home water test kits are being provided to Flint residents free of charge at Water Resource Centers located around the city. For questions about filters, or other issues/concerns related to the water crisis call 211. For general information call City Hall at 810-766-7165.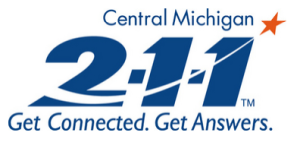 Additional information can be found at:
http://michigan.gov/flintwater
---
Where to get water, filters, and test kits:
To obtain bottled water, filters, at-home water testing kits, or to recycle water bottles and used water cartridges, residents of Flint can visit any of the following locations:
*Effective May 6, 2016, Flint residents can go to any of the following locations to obtain water supplies:

Genesee County Land Bank: Ross Plaza, 2320 Pierson Road (Ward 1)
Antioch Missionary Baptist Church-owned property 1401 E. Stewart Ave. (Ward 3)
West Court Street Church of God 2920 W. Court St.  (Ward 6)
Grace Emmanuel Baptist Church 3205 Lapeer Road  (Ward 7)
Genesee County Land Bank, Eastown Bowl Bowling Alley, 3001 S. Dort Highway (Ward 9)

Hours of operation for these community sites:
Monday, Wednesday, Thursday and Saturday:
Noon – 6 p.m.
Tuesday and Friday:
Noon – 8 p.m.
Note: The Community Water Resource Site located at Greater Holy Temple, 6702 N. Dort Highway (Ward 3), has moved to a site owned by Antioch Missionary Baptist Church at 1401 E. Stewart Ave. This change will enable Greater Holy Temple to serve as a Community Help Center in the future, potentially offering a variety of services to residents dealing with the ongoing effects of the Flint water crisis in the coming months.
---
Water Testing
| Sample Information | | Test Reults mg/L | | DEQ | | |
| --- | --- | --- | --- | --- | --- | --- |
| # | Address | Lead | Copper | Lab ID | Results Sent | |
| 549 | 3718 Dolphaine | N.D. | N.D. | LF48388 | December 4, 2015 | |
| 550 | 318 Buckingham Ave. | N.D. | N.D. | 93550 | December 4, 2015 | |
| 551 | 318 Buckingham Ave. (2) | 0.003 | 0.07 | 93551 | December 4, 2015 | |
| 552 | 319 Buckingham Ave. (3) | 0.042 | 0.05 | 93552 | December 4, 2015 | |
| 553 | 319 Buckingham Ave. (4) | 0.042 | 0.09 | 93553 | December 4, 2015 | |
| 554 | 320 Buckingham Ave. (5) | N.D. | 0.05 | 93558 | December 4, 2015 | |
| 555 | 321 Buckingham Ave. (1) | 0.005 | 0.19 | 93559 | December 4, 2015 | |
| 556 | 2101 Stedron St. | N.D. | 0.21 | 93554 | December 4, 2015 | |
| 557 | 1302 Blanchard | 0.003 | N.D. | 93557 | December 4, 2015 | |
| 558 | 1616 Durand | 0.002 | 0.39 | 93563 | December 4, 2015 | |
| 559 | 1410 Blueberry Ln. (kitchen 2) | 0.006 | N.D. | 93555 | December 4, 2015 | |
| 560 | 1410 Blueberry Ln. (kitchen 3) | 0.005 | N.D. | 93556 | December 4, 2015 | |
| 561 | 1410 Blueberry Ln. (kitchen 1) | 0.028 | 0.08 | 93560 | December 4, 2015 | |
| 562 | 1410 Blueberry Ln. (kitchen 6) | N.D. | N.D. | 93561 | December 4, 2015 | |
| 563 | 1410 Blueberry Ln. (kitchen 4) | 0.005 | N.D. | 93562 | December 4, 2015 | |
| 564 | 1410 Blueberry Ln. (kitchen 5) | 0.004 | N.D. | 93564 | December 4, 2015 | |
| 565 | 1014 Dell Ave | 0.022 | 0.05 | 93565 | December 4, 2015 | |
| 566 | 2630 Parkside Dr. | 0.008 | 0.79 | 93566 | December 4, 2015 | |
| 567 | 6211 Oxley * | N.D. | 0.12 | 93567 | December 4, 2015 | |
| 568 | 6201 Oxley | N.D. | N.D. | 93568 | December 4, 2015 | |
| 569 | 607 East St. Apt. 3 | N.D. | N.D. | 93569 | December 4, 2015 | |
| 570 | 3913 Wisner St. | N.D. | N.D. | 93570 | December 4, 2015 | |
| 571 | unk (possibly 1701 Russet) | N.D. | N.D. | 93571 | December 4, 2015 | |
| 572 | 3510 Yale St. | N.D. | N.D. | 93572 | December 4, 2015 | |
| 573 | 1825 Owen St. | N.D. | N.D. | 93573 | December 4, 2015 | |
| 574 | 3709 Circle Dr. | 0.004 | 0.05 | 93574 | December 4, 2015 | |
| 575 | 428 Crapo | 0.018 | N.D. | 93575 | December 4, 2015 | |
| 576 | unk (possibly 1910 W. Genesee St) | 0.008 | 0.21 | 93576 | December 4, 2015 | |
| 577 | 3306 Barth St. | N.D. | N.D. | 93577 | December 4, 2015 | |
| 578 | 1608 Broad Court | N.D. | 0.05 | 93578 | December 4, 2015 | |
| 579 | 1807 Woodlin Dr. | 0.003 | N.D. | 93579 | December 4, 2015 | |
| 580 | 312 Buckingham | N.D. | N.D. | 93580 | December 4, 2015 | |
| 581 | 3701 Dakota Ave. | 0.001 | 0.06 | 93581 | December 4, 2015 | |
| 582 | 3312 Bennett Ave. | 0.001 | 0.06 | 93582 | December 4, 2015 | |
| 583 | 4309 Cuthbertson | 0.002 | N.D. | 93583 | December 4, 2015 | |
| 584 | 2521 Trumbull | 0.055 | 0.06 | 93584 | December 4, 2015 | |
| 585 | 3502 Brentwood Dr. | 0.002 | N.D. | 93585 | December 4, 2015 | |
| 586 | 429 Chavez Dr. (Northbound) | N.D. | 0.09 | 93586 | December 4, 2015 | |
| 587 | 2020 Miller Rd. | 0.007 | N.D. | 93587 | December 4, 2015 | |
| 588 | 1406 Blueberry Ln | 0.001 | 0.1 | 93588 | December 4, 2015 | |
| 589 | 916 Hubbard Ave. | N.D. | N.D. | 93589 | December 4, 2015 | |
| 590 | 3113 Arizona Ave. | 0.008 | N.D. | 93590 | December 4, 2015 | |
| 591 | 3221 Wyoming Ave. | N.D. | N.D. | 93591 | December 4, 2015 | |
| 592 | 810 MacDonald Ave. | N.D. | N.D. | 93592 | December 4, 2015 | |
| 593 | 613 E. Atherton | N.D. | N.D. | 93593 | December 4, 2015 | |
| 594 | 700 E. Court St. #303 | N.D. | 0.09 | 93594 | December 4, 2015 | |
| 595 | 4311 Ogema | N.D. | N.D. | 93595 | December 4, 2015 | |
| 596 | 601 White Willow | N.D. | N.D. | LF91278 | December 7, 2015 | |
| 597 | 2833 Comanche Ave. | N.D. | 0.1 | 94259 | December 8, 2015 | |
| 598 | 402 Allendale Pl | 0.03 | 0.12 | 94260 | December 8, 2015 | |
| 599 | 314 Westcombe | 0.005 | N.D. | 94261 | December 8, 2015 | |
| 600 | 629 Roome Ct. | 0.006 | 0.23 | 94262 | December 8, 2015 | |
| 601 | 3515 Sunset | N.D. | N.D. | 94263 | December 8, 2015 | |
| 602 | 322 Ferndale Place | 0.003 | 0.24 | 94264 | December 8, 2015 | |
| 603 | 3125 Montana Ave. | N.D. | N.D. | 94265 | December 8, 2015 | |
| 604 | 1402 E. Court St. | 0.003 | N.D. | 94266 | December 8, 2015 | |
| 605 | 3210 Norwood Dr. | 0.001 | N.D. | 94267 | December 8, 2015 | |
| 606 | 326 Ferndale Place | 0.002 | 0.07 | 94268 | December 8, 2015 | |
| 607 | 2833 Comanche Ave. (fridge disp) | N.D. | N.D. | 94269 | December 8, 2015 | |
| 608 | 1920 Colchester Rd. | N.D. | 0.1 | 94270 | December 8, 2015 | |
| 609 | 314 Ferndale | 0.012 | 0.07 | 94271 | December 8, 2015 | |
| 610 | 2954 Concord St. | N.D. | N.D. | 94272 | December 8, 2015 | |
| 611 | 1801 Seneca St. | 0.003 | 0.19 | 94273 | December 8, 2015 | |
| 612 | 3914 Sterling St. | 0.002 | N.D. | 94274 | December 8, 2015 | |
| 613 | 2806 Thomas St. | 0.001 | 0.1 | 94275 | December 8, 2015 | |
| 614 | 3550 Hawthorne Dr. | 0.002 | N.D. | 94276 | December 8, 2015 | |
| 615 | 3401 Leith | 0.01 | 0.25 | 94277 | December 8, 2015 | |
| 616 | 3406 Dearborn St. | 0.001 | 0.1 | 94278 | December 8, 2015 | |
| 617 | 1202 Beard St. | 0.005 | 0.18 | 94279 | December 8, 2015 | |
| 618 | 420 Greenfield | N.D. | 0.05 | 94280 | December 8, 2015 | |
| 619 | 707 Algonquin Ave. | 0.001 | 0.12 | 94281 | December 8, 2015 | |
| 620 | 620 Lincoln | 0.008 | N.D. | 94282 | December 8, 2015 | |
| 621 | 2954 Concord St. | 0.001 | 0.13 | 94283 | December 8, 2015 | |
| 622 | 1201 N. Grand Traverse V4 | N.D. | N.D. | 94284 | December 8, 2015 | |
| 623 | 1201 N. Grand Traverse V2 | N.D. | N.D. | 94285 | December 8, 2015 | |
| 624 | 1201 N. Grand Traverse V3 | N.D. | N.D. | 94286 | December 8, 2015 | |
| 625 | 1802 Carmenbrook Pky | N.D. | N.D. | 94287 | December 8, 2015 | |
| 626 | 3407 Leith St. | N.D. | N.D. | 94288 | December 8, 2015 | |
| 627 | 3915 Ogema | N.D. | 0.16 | 94289 | December 8, 2015 | |
| 628 | 3501 Sherwood Dr. | N.D. | N.D. | 94290 | December 8, 2015 | |
| 629 | 1201 N. Grand Traverse #3 | N.D. | 0.16 | 94291 | December 8, 2015 | |
| 630 | 2721 Coventry Ct. | 0.003 | 0.12 | 94292 | December 8, 2015 | |
| 631 | 1201 N. Grand Traverse #1 | N.D. | 0.17 | 94293 | December 8, 2015 | |
| 632 | 1201 N. Grand Traverse #2 | N.D. | N.D. | 94294 | December 8, 2015 | |
| 633 | 630 W. Atherton Rd. | 0.002 | N.D. | 94295 | December 8, 2015 | |
| 634 | 3109 Beecher Rd. | N.D. | N.D. | 94296 | December 8, 2015 | |
| 635 | 3636 Brentwood | 0.002 | 0.06 | 94297 | December 8, 2015 | |
| 636 | 1819 Francis | 0.001 | N.D. | 94298 | December 8, 2015 | |
| 637 | 126 E. Gracelawn | 0.005 | 0.11 | 92710 | December 8, 2015 | |
| 638 | 1201 N. Grand Traverse V1 | N.D. | N.D. | 94294 | December 8, 2015 | |
| 639 | 3623 Norwood Dr. | 0.002 | 0.06 | 94300 | December 8, 2015 | |
| 640 | 1802 Carmenbrook Pky | N.D. | N.D. | 94301 | December 8, 2015 | |
| 641 | 1934 Cambridge Ave. | 0.004 | N.D. | 94302 | December 8, 2015 | |
| 642 | 346 Allendale | N.D. | 0.09 | 94303 | December 8, 2015 | |
| 643 | 412 Sheffield Ave. | N.D. | N.D. | 94304 | December 8, 2015 | |
| 644 | 2030 Ferris Ave. | 0.017 | N.D. | 95908 | December 15, 2015 | |
| 645 | 2761 Chicago Blvd. | N.D. | N.D. | 95909 | December 15, 2015 | |
| 646 | 3401 Miller Rd. | N.D. | 0.06 | 95910 | December 15, 2015 | |
| 647 | 2821 Brandon St. | 0.005 | N.D. | 95911 | December 15, 2015 | |
| 648 | 1606 Barbara Dr. | N.D. | N.D. | 95912 | December 15, 2015 | |
| 649 | 2702 Mackin Rd. | 0.003 | N.D. | 95913 | December 15, 2015 | |
| 650 | 3517 Miller Rd. | 0.005 | 0.2 | 95914 | December 15, 2015 | |
| 651 | 2013 E. Court St. | 0.009 | N.D. | 95915 | December 15, 2015 | |
| 652 | 4018 Park Forest Dr. | N.D. | 0.11 | 95916 | December 15, 2015 | |
| 653 | 3748 Gloucester | 0.004 | 0.08 | 95917 | December 15, 2015 | |
| 654 | 2020 Kansas | 0.002 | 0.07 | 95918 | December 15, 2015 | |
| 655 | 3102 Brownell Blvd. | 0.002 | 0.1 | 95919 | December 15, 2015 | |
| 656 | 1221 Barney | 0.001 | 0.09 | 95920 | December 15, 2015 | |
| 657 | 3602 Milbourne | N.D. | 0.09 | 95921 | December 15, 2015 | |
| 658 | 1909 Wabash | 0.004 | 0.08 | 95922 | December 15, 2015 | |
| 659 | 1001 Beard St. | N.D. | N.D. | 95923 | December 15, 2015 | |
| 660 | 429 Burroughs | 0.003 | 0.1 | 95924 | December 15, 2015 | |
| 661 | 3822 W. Court St. | N.D. | N.D. | 95925 | December 15, 2015 | |
| 662 | 1901 Castle Ln. | N.D. | N.D. | 95926 | December 15, 2015 | |
| 663 | 720 Commonwealth Ave. | 0.011 | 0.14 | 95927 | December 15, 2015 | |
| 664 | 665 E. Hemphill Rd. | N.D. | 0.09 | 95928 | December 15, 2015 | |
| 665 | 3501 Hawthorne Dr. | 0.002 | 0.15 | 95929 | December 15, 2015 | |
| 666 | 2201 Kansas St. | N.D. | N.D. | 95930 | December 15, 2015 | |
| 667 | 213 W. Foss Ave. | 0.006 | N.D. | 95931 | December 15, 2015 | |
| 668 | 214 W. Foss Ave. | N.D. | N.D. | 95932 | December 15, 2015 | |
| 669 | 2564 Tyrone St. | 0.002 | 0.1 | 95934 | December 15, 2015 | |
| 670 | 3014 Cheyenne Ave. | 0.012 | N.D. | 95933 | December 15, 2015 | |
| 671 | 3320 Miller Rd. | 0.001 | N.D. | 95935 | December 15, 2015 | |