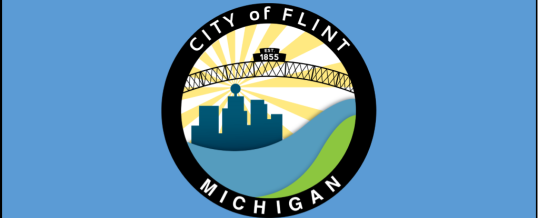 Flint, Mich. ― Flint Mayor Karen Weaver today said the findings of the Flint Water Advisory Task Force show more than ever that the city deserves to have state and federal lawmakers approve funds as soon as possible to help Flint deal with the damage caused to its residents, its reputation and its future by the Flint water crisis.
"This report shows, once again, the role of state and federal governments in creating our water contamination crisis, and why the Legislature and Congress should move quickly to release the money to address it," Mayor Weaver said.
"While this report is welcomed, without funding from the Michigan Legislature and Congress, these are only recommendations and promises that do absolutely nothing to get Flint on the road to recovery. Our residents were poisoned by drinking lead-laced water for 18 months and still cannot use the water coming out of their taps for drinking, cooking or just brushing their teeth. They are paying a high price for mistakes that were made. Yet there has been absolutely no sense of urgency by state and federal elected officials to get Flint the funding it needs."
Mayor Weaver said the report showed what happened when state officials made unilateral decisions on behalf of the city without consulting local officials. She noted that the breakdown in communications continues, as Gov. Rick Snyder never consulted her or her administration for input before releasing his 75-point plan Monday listing what he wants the state to do to help Flint. Nor did he inform her that the advisory task force's report was coming out today, or that he and the task force would be in Flint to release it.
"The continued failure to communicate with the elected officials here in Flint is simply astonishing," Mayor Weaver said. "I have avoided placing blame for the Flint water crisis, trying to focus the community's and my attention on moving forward.  That can happen only if the state works cooperatively with local officials. But Governor Snyder continues to ignore me, my administration, and the residents of Flint."
"He still doesn't seem to understand that the citizens of Flint no longer trust him or his administration. They don't want solutions imposed on us by the state, even if the efforts are intended to help. After living years under a series of emergency managers, the people of Flint want to know their elected officials are in control of getting the city out of this untenable situation," she added.
The mayor noted that two months have gone by since Gov. Snyder announced in his annual State of the State address that he would do everything he could to help Flint. State lawmakers haven't approve $127 million in supplemental spending the governor called for spending on Flint, and are getting ready to take a two-week break that will mean an even longer delay.
The mayor is tapping $2 million the state reimbursed Flint for its cost to reconnect to the Detroit drinking water system so she can continue removing lead-tainted pipes from Flint homes, but she needs the $25 million the governor has promised to get her Fast Start program fully underway.
State funds also are needed to expand early literacy programs, put aggressive screening in place to find and offer assistance to residents who have high blood lead levels, bring more nutritious food choices to the city and create more businesses and jobs.
A federal $220 million bipartisan package being shepherded by Senators Debbie Stabenow of Lansing and Gary Peters of Bloomfield Township to help replace Flint's damaged water infrastructure and address health needs also is still awaiting a vote.
Mayor Weaver said she hopes the task force's findings add new urgency to getting state and federal funds approved.
"Flint residents already have paid a huge price for this man-made disaster. Now we need the money to help them," Mayor Weaver said. "Any further delay in appropriating these funds in light of the Flint Water Advisory Task Force's final report is both indefensible and unconscionable."