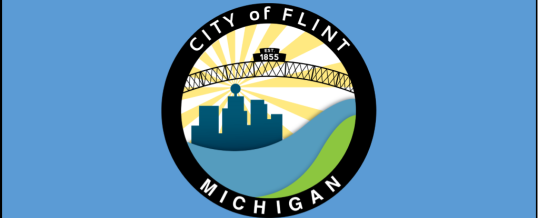 Flint, MI—December 30th, 2015 – Mayor Karen Weaver met with Genesee County Board Chairman Jamie Curtis today to discuss the City's Incident Action Plan. Commissioner Curtis contributed additional components to the plan, specifically relating to safeguarding public health and clarifying the role the County has played in supporting relief efforts and providing public information up to this date.
The plan was submitted by the Mayor's Office to the Genesee County Office of Emergency Management and Homeland Security on Tuesday, December 29th, fifteen days after the Mayor declared a State of Emergency over elevated lead levels in the City's water. Elevated blood lead levels were found in flint children in September of this year and the Genesee County Health Department declared a Public Health Emergency on October 1.
A summary of the Incident Action Plan, highlighting its key elements have been released by the City's Public Information Officer. This summary can also be found on the City's website at cityofflint.com. Key points include providing both immediate relief and long term solutions to safeguard the public health and rebuild the City's damaged and antiquated water distribution infrastructure. This includes the provision of water filters, continued residential water testing services by the City, and the distribution of educational materials relating to lead toxicosis by the County Health Department. Long term solutions include the eventual replacement of lead water lines as a key factor in providing safe, clean water to the people of Flint.
Expanded services like WIC, the double-up food bucks program, and Project Fresh have been proposed in order to better provide high-quality nutrition to residents to help cope with lead exposure. Certain nutritious foods help the body cope with lead toxicosis, helping to reduce the rate of lead absorption.
The Incident Action Plan will be announced in its entirety and presented to the Genesee County Board of Commissioners on Monday, January 4th, 2016 at 9:00 am. A press conference will immediately follow.
-END-